Music photographer Jim Marshall, who spent more than a half-century capturing rock 'n' roll legends including the Beatles, Bob Dylan and Janis Joplin at work and in repose, has died. He was 74.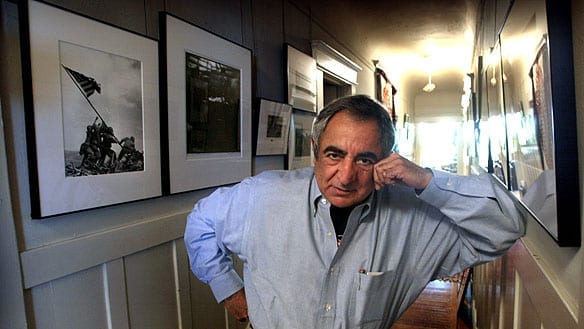 Marshall's death in New York City was confirmed Wednesday by Aaron Zych, a manager at the Morrison Hotel Galleries, which hosted one of the photographer's last exhibits.
Marshall had been scheduled to appear at a reception Wednesday night to promote his new book with celebrity photographer Timothy White. He apparently died in his sleep sometime overnight while alone in his New York hotel room, Zych said.
"Jim's work is legendary," he said. "As far as music photographers, he is the godfather."
The cause of death was not immediately known.
According to his professional website, Marshall had more than 500 album covers to his credit. The San Francisco resident was best-known for his images from the 1967 Monterey Pop Festival, where he photographed Jimi Hendrix setting his guitar ablaze, and from Woodstock in 1969, where as an official photographer he captured the Who tearing up the stage at sunrise.
Good timing
Marshall also was the only photographer granted backstage access at what turned out to be the final Beatles concert, at San Francisco's Candlestick Park in 1966.
Good timing and his rapport with musicians also helped him catch Johnny Cash memorably "flipping the bird" at a 1969 performance at San Quentin Prison.
Other famous subjects included Bob Dylan, the Grateful Dead, Janis Joplin and the Rolling Stones.
"This 'career' has never been just a job — it's been my life," Marshall remarked on his website.
Born in Chicago on Feb. 3, 1936, Marshall moved with his parents at age two to San Francisco's Fillmore District, then the heart of the city's jazz scene. He bought the first of his beloved Leica cameras in 1959, and a year later, during what he would describe as a "life-changing meeting" with saxophonist John Coltrane, he found his professional calling.
Before his lens discovered rock 'n' roll, Marshall continued to find inspiration in jazz musicians, including Miles Davis and Thelonious Monk. He also depicted poverty in rural Appalachia and the U.S. civil rights movement in Mississippi during the early 1960s.
Marshall spent two years living in New York, but returned to San Francisco in time to witness the birth of the 1960s counterculture and to meet young talent like Hendrix, Joplin and Jefferson Airplane during the city's Summer of Love.
His more recent subjects included Ben Harper and the Red Hot Chili Peppers.
Marshall's work has appeared in numerous books, including four featuring only his own photographs. Match Point, his most recent, a collaboration with Timothy White, was published this month.